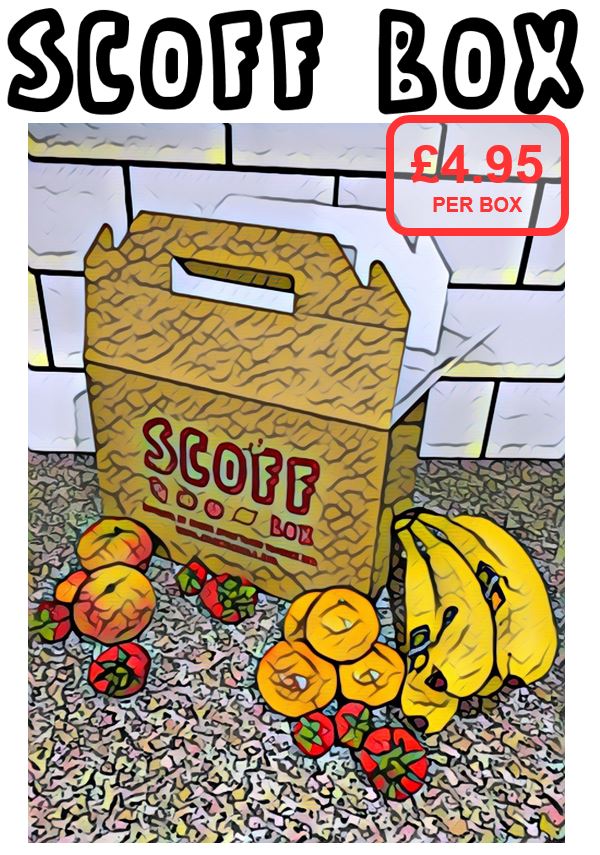 "Why not make your lunch break a little more exciting?"
 Here at 'Scoff Box', we hand pick a bespoke lunch time picnic consisting of a good balance of naughty and nice treats, plus a mixture of seasonal fruit, enough to fulfil your 5-a-day recommended requirement.  All packed in a handy carry case, ideal for lunch on the go! Free delivery onboard a temperature controlled vehicle is included, directly to a destination of choice or office location.  What could be easier than that………?!
  Here's how it works…..

Simply select one of our extravagantly flavoursome packets of oven baked crisps, your favourite classic fruit yogurt, one of our refreshing organic fizzy drinks and one of the award winning Noodle pots from Mr. Lees (100% tasty, 0% nasty).  These will be accompanied by a selection of seasonal, fresh fruits, full of natural sugars and vitamins.  Orders can be placed online or by telephone and will be delivered the following day on a temperature controlled vehicle.

No products found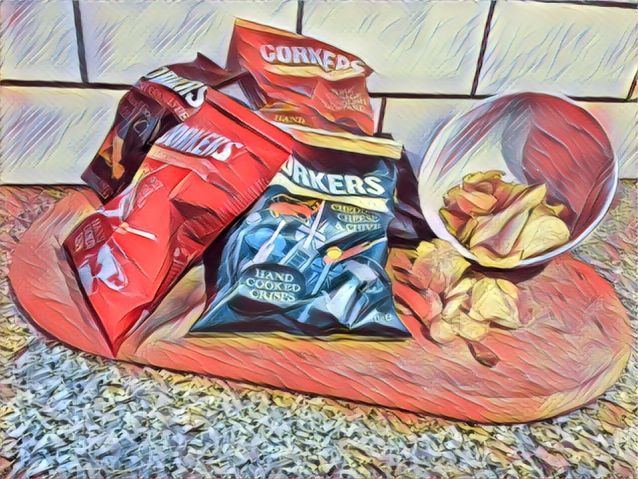 Our range of oven baked crisps:
Sea Salt and Black Pepper
Simply Sea Salt
Sweet Thai Chilli
Cheddar Cheese and Chive
Sea Salt and Cider Vinegar
Pork Sausage and English Mustard
Duck and Hoisin Sauce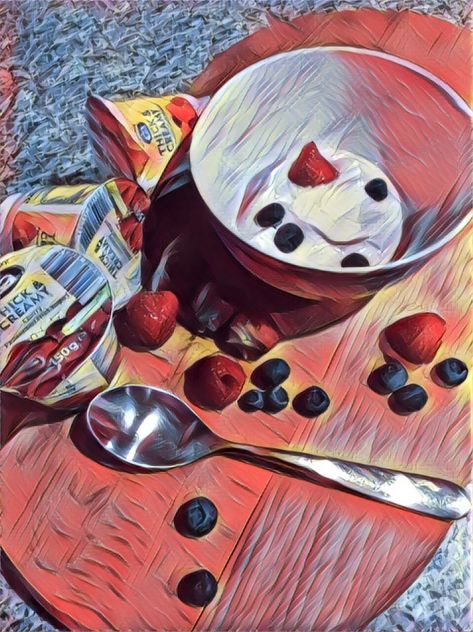 Our range of yogurts:
Apricot and Mango
Cherry
Strawberry
Low Fat Strawberry
Low Fat Peach Passion Fruit
Low Fat Pineapple
Low Fat Apricot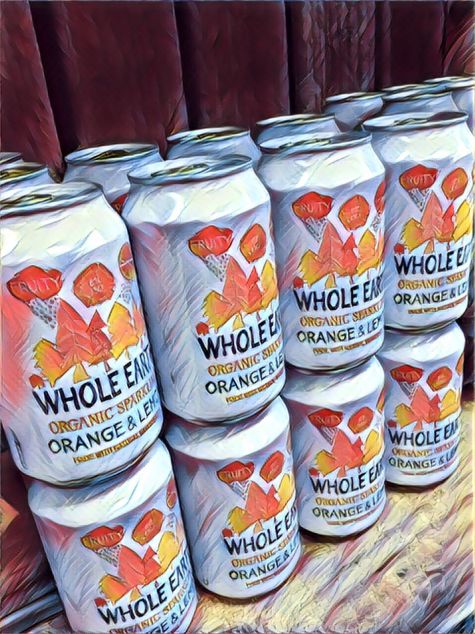 Our refreshing range of organic fizzy drinks:
Cranberry
Apple
Orange and Lemon
Lemonade
Cola
Elderflower
Ginger
Our range of Mr.Lees Noodles:
Tai Chi Chicken (mild spice)
Zen Garden Vegetables (no spice)
Warrior Fighting Shrimp (medium spice)
Hong Kong Street Beef (mild spice)
Coconut Chicken Laksa (mild spice)
Dragon Fire Vegetables (medium spice)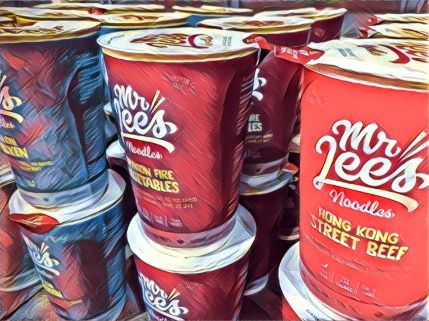 The benefits of a balanced diet in the work place…..
Promotes Wellness – reduces number of sick days, Improves Morale – happier place to work, Increases Production – no afternoon slumps, Motivates Staff, Cuts out Snacking and Unnecessary Breaks.